Subject: SMART Recovery News & Views - March 2019
Celebrating 25 years of overcoming addiction.
View this email online if it doesn't display correctly
Welcome to the first issue of SMART Recovery's new and improved,

monthly

News & Views!
This monthly version of News & Views is an e-newsletter intended for participants, facilitators, family and friends, treatment professionals, and others to keep you up-to-date on the latest resources and information related to addiction recovery. It will contain educational articles and tools to aid in overcoming addiction, as well as special announcements, reminders, invitations, and information most pertinent to the SMART Recovery community.
You can expect to receive this e-newsletter on a monthly basis. If at any time you wish to unsubscribe, you can find links to do so at the bottom of the email.
We have enjoyed sharing helpful, self-empowering messages with the SMART community over the past 25 years, and look forward to delivering those timely resources to you more often in the future through this e-newsletter!
Inside SMART Recovery
INSIDE SMART RECOVERY USA
Celebrating SMART Recovery's 25th Anniversary!
SMART Recovery started 25 years ago by Joe Gerstein, Tom Horvath and many other professionals who created and refined a self-empowering pathway to support recovery informed by the cognitive and motivational therapies that work best in treatment.
Learn more about our history
.
From that point, we have grown into an organization offering more than 3,000
self-empowering, science-based
meetings each week in 23 countries around the world, as well as daily online meetings, and 24/7/365
internet
message
board forums
and chat rooms.
This silver-anniversary-year will be filled with celebrations, culminating at our annual conference September 20-22 in Chicago. This year also brings a renewed and dedicated focus on dramatically growing our organization and its impact on the millions of people around the world who need access to our resources.
We thank you for being a part of the SMART Recovery community, and welcome your ongoing participation in helping SMART Recovery continue to expand in the future!
SMART Launches Campaign to Help End the Addiction Epidemic
Please read this address for Bill's thoughts on:
The early days of SMART Recovery

The volunteers who make our success possible

The growth of our meetings over the past 25 years, with a special focus on the extraordinary growth experienced over the past eight years

Our ambitious goal to launch 2,000 more meetings across the U.S.

How you can help us impact more people
In the words of Bill, "Over the past 25 years, SMART has created the world's largest community of self-empowering recovery support based on science and experience. Through this targeted and ambitious growth, we can help resolve an addiction epidemic that is among the greatest healthcare crises of our time."
SMART Recovery International
SRI Launches New Website & Other Updates
We are pleased to announce th
at
SMART Recovery International
(SRI) ha
s officially launched its website! You can find SRI at
www.smartrecoveryinternational.org.
Read more about SMART Recovery International, its website launch and other SRI announcements in this article.
SMART Recovery Annual Conference
2019 SMART Recovery Annual Conference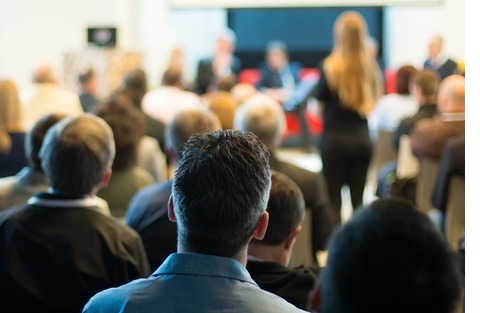 Please join us for a very special celebration of our 25th Silver Anniversary, scheduled for September 20-22, 2019.
In support of National Recovery Awareness Month, the 2019 SMART Recovery Annual Conference will be held September 20-22 at
The Westin Chicago Northwest Hotel
in Itasca (a suburb of Chicago and close to O' Hare Airport). Hotel room and conference facilities are located on the same premise.
SMART Recovery USA is excited to be celebrating its 25th Silver Year Anniversary and will be recognizing the organization's history and the many individuals and organizations who have contributed to our success in serving those who have come to SMART for their addiction recovery support.
With an estimated 250 participants, the conference will include presentations of relevant topics by guest speakers, provide opportunities for networking with treatment professionals and SMART facilitators across the U.S. and Canada, along with many healthcare professionals, volunteers, participants, and friends of the SMART community.
2019 Silver Anniversary Conference Supporters
SMART Recovery to Recognize 25 Outstanding Volunteers in our 25th Anniversary Year
At the heart of our Silver Anniversary celebration is an extraordinary community of volunteers who have built a world-wide organization devoted to supporting individuals recovering from addiction and their family members and friends.
These volunteers include addiction scientists and treatment professionals who designed our self-empowering 4-Point Program® and joined people with the experience of recovery and trained them to lead mutual support group meetings.
We believe our community is unlike any other community out there, and we want to recognize some of the people who help to make it so special.

Throughout SMART's 25th Silver Anniversary

year, culminating in our Annual Conference September 20-22 in Chicago, we will honor volunteers representing many types of individual service.
Volunteer Spotlight: Jonathan von Breton
Jonathan has helped SMART Recovery achieve many milestones over the years, but perhaps the most impactful to our organization was helping to create and maintain the SMART Recovery Online (SROL) Community. His education and work experience made him the ideal candidate to serve in the volunteer role of Professional Advisor for the fledgling SROL Community when it first started 20 years ago.
Preparing to Attend Your First SMART Recovery Meeting
So, you're considering attending a SMART Recovery meeting. We applaud you for reaching this point in your recovery! Your consideration might come with one or a mix of emotions – fear, anticipation, anxiety, excitement, empowerment. Many of us have been there ourselves, and appreciate that these feelings are valid based on where you are in your recovery journey. Rest assured, many thousands of individuals who have gone through our program are so glad that they decided to become a part of SMART Recovery.
Before you attend your first meeting, it may be helpful to get a better understanding of what to expect as a SMART Recovery meeting participant. We have provided some helpful information
about our meetings
in this article.
Icebreakers for Group Cohesiveness at Your SMART Recovery Meeting
While group cohesion is built in many ways, one way is to allow time for the group members to simply get to know one another. Cohesiveness is important to any group's effectiveness, and in SMART Recovery, group cohesiveness has been linked with more frequent cognitive restructuring. This leads to better management of thoughts, feelings, and behaviors which is very important in recovery from addiction of any kind.
In this article, we provide a list of icebreakers that facilitators can use in order to assist participants in getting to know each other casually, while also focusing on a recovery-related topic.
[Book Review]
G
et Your Loved One Sober:
Alternatives to Nagging, Pleading, and Threatening
To help people seeking sobriety for their loved ones,
Get Your Loved One Sober
offers a revolutionary program: The Community Reinforcement And Family Training (CRAFT) intervention. The subtitle,
"Alternatives to Nagging, Pleading, and Threatening"
more aptly describes what this book is about. Getting a loved one into treatment is not the first goal. Arranging for one's own safety and finding a happier life independent of the drinker's situation, takes priority. Getting a loved one to moderate, choose sobriety, or go into treatment, are offered as roads to a better relationship.
Get Your Loved One Sober
, in an easy engaging presentation, offers an organized tool kit of helpful behavioral strategies a

nd realistic encouragement to apply the CRAFT tools while dropping the often overused and ineffective nagging, pleading and threatening. Using simple terms and metaphors, dramatic story examples and hands-on activities, the book teaches the skills professionals call: behavioral analysis, goal setting, reinforcement and extinction, problem solving and communication.
Self-Management and Recovery Training
Founded in 1994, SMART Recovery uses science-based techniques that have proven to be effective in helping people recover from addiction problems involving any substance or behavior, including such things as alcohol, drugs, gambling, over-eating, shopping and internet use.
Participants use SMART to assume responsibility for their own recovery and become empowered using its 4-Point Program®: building motivation; coping with urges; managing thoughts, feelings and behaviors; and living a balanced life.