Subject: MoneySKILL Matters! Q1 Newsletter
View this email online if it doesn't display correctly.
From the Executive
Director's Corner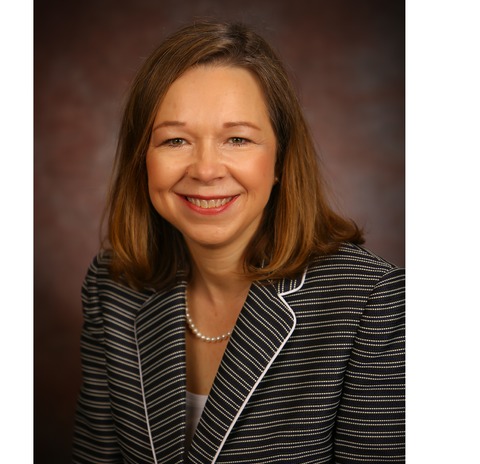 As we celebrate Financial Literacy Month this year

, we want to recognize all the educators who continue to provide important financial education despite the major disruptions that have occurred within many of our communities. Teachers across the country have been working tirelessly to modify their classes for effective distance learning, more parents have been homeschooling while juggling their own workload, and businesses are having to rapidly adapt to a changing economy. We are so appreciative for all that you do, and particularly for the role that you play in building financial literacy.

During this time, the AFSA Education Foundation team is working hard to make sure that you continue to have reliable and free access to MoneySKILL as your teaching needs adjust. MoneySKILL continues to be a resource that is available at no cost, accessible entirely online, and requires no specialized teacher training. As such, it is particularly well-suited for remote learning or homeschooling – which many of us are doing a lot more of these days.

We continue to spread the word about MoneySKILL through our networks and are so grateful to those of you who have also helped in this effort through personal recommendations. In the past month alone, we have seen over a 150% increase in new teacher registrations for MoneySKILL, including many parents and nonprofit organizations seeking at-home content. In addition, we have also seen a 110% increase in the number of students completing the MoneySKILL course, which represents more than 2,500 additional students reached in just the last month. We appreciate your continued support in helping to spread the word about MoneySKILL, and encourage you to connect with us on social media if you haven't already (Twitter and Facebook).

In other news, we are pleased to announce that our "State Standards Map" has been updated with the most recent information on personal financial education standards in each state. We are also thrilled to have conducted a national radio media tour with Dr. Barbara O'Neill to promote MoneySKILL and the findings from a recent evaluation of the course.

Please read on for more announcements and updates from the AFSA Education Foundation and don't hesitate to reach out to us if we can provide additional support during these challenging times.
Best wishes,

Executive Director
AFSA Education Foundation
Some of my students don't have internet access. Is there a printable version of MoneySKILL?
At this time, MoneySKILL is only accessible online through a web browser in order to limit unauthorized sharing of the course content. We recommend exploring local options for reduced or no-cost internet access as more companies start to make these offers available for students in need. Please also note that MoneySKILL is mobile-friendly for students who may only have access to the internet via their cell phones.
I just created a new MoneySKILL instructor account. How do I find instructions on how to set up my first class?
When you log in to MoneySKILL, you can find a detailed instructor handbook by clicking on the

Resources

link on the left-hand side of the page. If you experience any issues setting up or administering a MoneySKILL class, you can always reach out to info@moneyskill.org for additional support.
Who is eligible to create a MoneySKILL instructor account?

The AFSA Education Foundation makes MoneySKILL available for free to all types of educators who are delivering financial education. This may include teachers, parents, education administrators, nonprofits, or even businesses that would like to provide financial education to their employees or customers. In order to create an account, please submit a brief registration form here for approval.
Supplemental MoneySKILL Video Content Available (Recently Updated):
With the support of Toyota Financial Services and Dr. Barbara O'Neill, we have recently updated a resource for teachers that includes supplementary educational videos and classroom discussion questions that align with each of the 37 MoneySKILL modules. Log in at https://lms.moneyskill.org/teachers and go to the Resources link to check it out! If you have any feedback on the videos or if you are using other supplementary content in your classroom, we'd love to hear more.
National Radio Media Tour:
In February, we partnered with Dr. Barbara O'Neill and News Generation to conduct a national radio media tour to promote MoneySKILL. Dr. O'Neill conducted interviews with 11 radio stations across the country and shared the results of a recent MoneySKILL evaluation that found students, on average, improved their personal finance knowledge by 50% based on their post-test scores. Airings of these interviews reached over 5 million listeners. You can find the press release and a recording of one of the interviews here.
Upcoming Conference Attendance:

In light of COVID-19 and related travel restrictions, many educator conferences we had planned to exhibit and/or present at have been cancelled or postponed through the summer. We are, however, still available to provide virtual educator training sessions and encourage you to reach out to us at info@moneyskill.org if your school or organization has a desire to offer free training on how effectively utilize MoneySKILL in a remote-learning environment.
Updated State Standards Map:
We have recently updated our State Standards Map to include the most up-to-date information on personal financial education requirements in each state. Learn more about your state here.
The AFSA Education Foundation is a nonprofit organization that relies on grant funding and charitable donations to provide MoneySKILL free of charge. If you are interested in making a tax-deductible donation today to support the foundation and MoneySKILL, please click the link below. Your contribution helps us to continue providing high quality financial education resources and training to educators and employers across the country. Thank you!
You may have noticed we recently moved to a new format for our MoneySKILL Matters! newsletter. If you are receiving this newsletter by mistake or wish to unsubscribe, please click the unsubscribe link at the bottom of the page.
MoneySKILL Matters! is brought to you by:
AFSA Education Foundation
919 18th Street, NW, Suite 300,
Washington, DC 20006