Subject: August Newsletter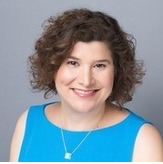 Dear Neighbors,




On Wednesday, I cast my vote for the City of Austin to proceed with acquisition of the property located at 6315 Spicewood Springs Road at Yaupon. You may be familiar with this site as it has been the source of extensive discussions over the past several years due to plans to develop a hotel on the site.

I have long prioritized park and trail investments and championed environmental stewardship, and I am eager to see this site used for public recreation in the future, facilitating a critical trail connection to the nearby Bull Creek greenbelt. As Austin grows, we must preserve what makes it special and ensure adequate greenspace for those who call Austin home, as well as our visitors.

Our City staff brought this eminent domain action to Council after years of strategic planning to incorporate this area into our city's network of public parks and trails. Recent environmental evaluations highlighted the fragility of the site, and I am pleased that the resolution to move forward with City acquisition passed unanimously.
This vote was not the final step in this process. Council will take another vote to give final approval of the financial expenditure after a panel of independent special commissioners determines the amount of compensation the City owes for the property.

I want to thank the many neighbors and organizations who have engaged in this important issue. The Yaupon HOA and the Bull Creek Foundation have been important partners in this endeavor. They were joined last week by other neighborhood leaders who gave public testimony supporting the acquisition, as well as letters of support from Save Our Springs, the Austin Parks Foundation, Clean Water Action, Save Barton Creek Association, the Austin Sierra Club, and Environment Texas.

While we still have another vote in the future, we do not yet know when the item will return to the Council. I will continue to update you through my newsletter. Additionally, several individuals have raised questions about exactly what types of park programming would come to this space. Know that before any investments are made in this property, we would conduct extensive community outreach and solicit ideas and feedback before advancing any specific infrastructure or programming.

For further questions related to this property, please contact Kurt.Cadena-Mitchell@austintexas.gov. You can read this Austin Monitor article for more background on this issue.

In this newsletter, you will find updates on the budget process, a council recap from last week, several updates related to COVID-19, and more. We are sharing a lot of important resources and information, and I encourage you to share this information with your neighbors. If they are not yet subscribed to my newsletter, they can do so here.


Regards,

Alison Alter
Council Member, District 10

FY21 Budget Update

Council Recap

Standing Against Xenophobia + Racism as a Public Health Crisis
Project Connect

COVID-19 Update
COVID-19 Orders: Compliance and Enforcement
Childcare Center Grant Applications Now Open


Austin Energy Bill Relief

Drive-A-Senior Food Pantry: Call for Help

Moratorium on Residential Evictions Extended

Parks Closures Update


West Nile Virus Found in Travis County

Residents Asked to Help Clear the Right of Way
I want to thank the hundreds of Austinites who have engaged with my office on the budget. Over the last several weeks, we have heard constituents express their thoughts and perspectives at my budget hall and office hours, via our budget survey, at the Council budget hearings on July 23rd and July 30th, and via phone and email. This week, Council will resume budget deliberations with a work session on August 4th covering our homeless investments, public safety proposals and more. We will continue our conversation at the public safety meeting on August 6th. You can view both meetings live or after the fact on
ATXN
.
As part of the budget discussion on Tuesday, Deputy City Manager Nuria Rivera-Vandermyde presented the City's initial
Public Safety Conceptual Framework
, a roadmap for how city staff will work internally and externally to reimagine public safety in Austin. It includes an overview of existing work and future efforts.
Please watch her presentation to Council
to learn more about this process.
Also during Tuesday's work session, Council Members highlighted proposed amendments. My three initial proposals are as follows:
I encourage you to review these amendment proposals and be on the lookout for my further proposals/refinements over the course of the next week. Keep your eye on the
Council message board
, as additional amendments and proposals from Council are posted often.
You can find links to budget documents and resources
in my last newsletter linked here.
Emma Long
: I was pleased to advance
Item 7
on the July 29th agenda to approve and execute a contract for Phase 1 improvements to Emma Long Park. The approximately $2.25 million in improvements will be funded from the 2012 and 2018 General Obligation Bonds, a Texas Parks and Wildlife grant, site parking/entry fees, and parkland dedication fees. The work will include improvements to the bathhouse and plaza, extension of walking trails, new volleyball courts, new group camping areas, improved infrastructure, and accessibility modifications. The park will remain open during construction and the work will be phased to maximize public access. Construction is anticipated to commence in the fall of 2020. The restroom buildings will be closed for renovation for approximately six months. Additional portable facilities will be brought in for temporary use during this interruption to services. Stay tuned for updates!
Bright Leaf Preserve:
Council also approved
Item 36
to accept ownership of the 215 acres in District 10 between 2222 and Mount Bonnell Road, known as the Bright Leaf Preserve. Georgia B. Lucas, a longtime Austin civic leader, created the Bright Leaf Preserve upon her death and Council's action will retain this beloved community asset as undeveloped greenspace. Bright Leaf was most recently owned and managed by the Austin Community Foundation, and the City now will become the permanent owner and steward. Ms. Lucas' will allows Bright Leaf to be used only as a park and nature preserve and to be subject to certain terms. The Bright Leaf Foundation generates an annual endowment that will continue to maintain the preserve. As part of the ownership transition, upgraded boundary fencing and shaded fuel breaks for wildfire protection are being installed with funding from the endowment. To learn more about the history of the Bright Leaf Preserve and the legacy of Georgia B. Lucas, visit
www.brightleaf.org
.
Childcare Resolutions:
Building on recent Council actions to provide direct financial support to childcare centers in Austin, I co-sponsored two additional childcare related resolutions on Thursday.
Item 89
directed the City Manager to collaborate with our local school districts and the Austin Public Health Child Care Working Group to develop recommendations and take action to address the current and imminent childcare challenges brought about by COVID-19. This support may take the form of additional direct financial payments, utilization of city facilities by local school districts, or other forms of support. I also co-sponsored
Item 116
, which called on our state agencies and political leaders to take a series of immediate actions to address the impending economic and public health crises that will result from the closure of childcare centers in Texas due to the COVID-19 pandemic. I remain committed to ensuring our pre-school and school-aged children have every opportunity to learn and develop. and I will continue to collaborate with our local school districts and childcare centers to support their work.
Food Access:
Council approved
Item 87
directing the City Manager to develop code amendments to the food enterprise permitting process and related fees for charitable organizations, such as non-profit food pantries and soup kitchens. The Manager was also encouraged to cease enforcement of any existing rules that do not impact life-safety and health. This action would will reduce the regulatory barriers of providing access to healthy foods for our community's vulnerable and food insecure populations.
Recent articles

in the Austin American-Statesman continue to detail experiences of harassment and discrimination against Asian Americans in Austin and around the nation. Violence, discrimination, and xenophobia should have no place in our city. Earlier this spring

I authored a resolution unanimously passed by Council

condemning racism and violence against Asians and Asian Americans. We've asked all Austinites to join us in calling attention to these harms and denouncing hate to help keep us all safe during this unprecedented pandemic and beyond. Our community is stronger when we are all supporting one another. Please continue to report any incident of harassment, violence or harm in our City. My commitment is to ensure each incident is investigated and proactive preventative measures are taken to prevent violence and harm to any member of our community.


Last week, Council passed a resolution I co-sponsored recognizing racism as a public health crisis and advancing efforts to address health disparities. Council also adopted a resolution to establish Juneteenth as a city holiday and initiated actions to rename City assets associated with the Confederacy. The renaming will include an educational process coordinated with the Austin History Center and the Travis County Historical Commission to provide the history of the City asset and the individuals and institutions associated with the asset and allow community members to provide input on its renaming. I particularly want to acknowledge the work and leadership of my colleague, Council Member Harper-Madison, who led the work on each of these resolutions.

On July 27th, Council held a joint session with the Capital Metro board of directors related to Project Connect, a city-wide rapid transit system that comprises a fixed rail and bus rapid transit system, along with related transit investments.
You may view the video of the meeting and associated backup materials here
.
City Council approved a resolution to move towards a November tax rate election (TRE) for the purposes of creating dedicated funding for the Project Connect system plan and transit supportive investments, including anti-displacement mitigation. On August 7, Council and the CapMetro board will hold another joint session to discuss and take action on the ballot process and associated institutional agreements.
Last week, Council received a COVID-19 update from Austin Public Health Director Stephanie Hayden and Interim Health Authority Dr. Mark Escott. You can watch that update here.
Austin Public Health is adding more testing sites across the city and is working with vendors to improve access to testing for the most highly affected populations. Austin Public Health is also collaborating with nursing facilities and social service entities to ensure proper protocols are followed and testing is available. To date, APH has coordinated over 7,000 tests in nursing facilities.
Dr. Escott shared mixed news with the Council as it relates to our COVID-19 data.

Thanks to the community commitment to staying home and wearing masks, our numbers are improving. At the beginning of July, our case doubling time was at its lowest around 12 days. As of last week, our case doubling time had gone up to around 60 days, which is the best position Austin has been in since the start of the pandemic. New hospital admissions also have been decreasing for around two weeks after hitting a peak earlier in July.
Dr. Escott also reported that many other indicators APH monitors continue to cause concern, such as the 7-day moving average of new cases and ICU/ventilator capacity. He noted that currently over 50% of hospitalized individuals are over the age of 60, a population that is at significantly higher risk of death than other age groups.
At this time, Austin-Travis County will remain in Stage 4 of the Austin Public Health (APH) Risk-Based Guidelines.
Dr. Escott also shared that demand for testing as well as rates of positivity are generally declining. Recent data shows that individuals between the ages of 20-29 have the

highest percent of positive tests

, and individuals ages 10-19 have the

highest positivity rate

but are being tested less than other age groups. Austin Public Health is actively working with local school districts to determine the appropriate protocols for re-opening classrooms. They are currently exploring a phased approach to ensure that schools can remain open once classes reconvene and so educational disruption can be minimized. You can view Dr. Escott's slides here.
The bottom line is that we must remain vigilant against the spread of the virus.
COVID-19 Orders: Compliance and Enforcement
Currently the City's primary focus is on education, voluntary compliance and individual personal responsibility to help stop the spread of this disease. ​

Residents who wish to report a business for noncompliance should call 3-1-1. City of Austin Code, Fire and Police are responding to complaints about businesses in violation of this Order. Repeat offenders could be fined a maximum of $1,000 per offence and up to 180 days jail time or both.

Childcare Center Grant Applications Now Open




This spring I worked with my council colleagues to provide dedicated financial support to childcare centers in Austin. I'm pleased to announce that City is now taking applications for these funds. Applications for the Austin Childcare Provider Relief Grant are now open.




Applicants may apply for grants up to $50,000 toward payroll, rent relief, operational costs, and other eligible COVID-19 related expenses. Learn more on the

grant website

.
Austin Energy Bill Relief
Austin Energy continues to offer its
Utility Bill Relief
program to assist customers who have been economically impacted by the COVID-19 pandemic. This includes financial hardships based on illness, caring for a family member, shelter in place orders and the resulting closure of non-essential businesses, as well as school closures. To learn more about the program and apply, click the photo above or go to
https://austinbillhelp.com/
.
Please share amongst your networks to ensure everyone who needs help can get it.

Drive a Senior Food Pantry: Call for Help
Drive a Senior-West Austin is asking neighbors to help them stock their food pantry. Please email
westaustin@driveasenior.org
to learn what items they need.
Moratorium on Residential Evictions Extended





Mayor Steve Adler and Travis County Judge Sam Biscoe each issued orders extending protections for residential tenants in response to the COVID-19 pandemic.

The moratorium on evictions is now extended through September 30, 2020.



The orders prohibit the issuance of Notices to Vacate and the removal of property of a tenant by a property owner. Both orders also state it is in the public interest to prohibit the seizure of a tenant's nonexempt property subject to a lien created under Texas Property Code Section 54.041.



The orders do not forgive rent payments. Rather, they each give renters an extended period of time to pay overdue rent.



There are eviction prevention and homeless programs for City of Austin residents that support low-income tenants with legal assistance, emergency grants for rent or utilities, alternate housing, short-term motel vouchers, or placement in a local shelter.

Travis County has numerous online resources for tenants facing eviction, as do the county's Justice of the Peace Precinct Offices. The Travis County Sheriff's Office provides a concise brochure for Evictions and Lease Terminations, and a more extensive description of tenant rights in Travis County can be found through the Travis County Law Library and Self-Help Center. While not a substitute for consulting an attorney, the site provides kits for appealing an eviction, filing appeal bonds, and the record expungement process. 

The Austin Tenant's Council offers counseling to prepare for and understand the eviction process, including reviewing the notices tenants have received and assisting tenants with preparing for court if necessary. This service is also offered in Spanish.

Previously, the City of Austin passed a Tenant Relocation Assistance ordinance to ensure landlords provide appropriate and timely information to tenants in the event of the demolition of a multifamily building of five or more units, rezoning, or the redevelopment of a mobile home park.  For more information about the ordinance and the notification requirements, visit the Tenant Relocation Assistance Policy website.

In consultation with the Austin Public Health Department and the public health authorities, the Austin Parks system will maintain its current closure posture, providing access to the following amenities:
Parks greenspace
Trails
Outdoor Restrooms
Water Fountains
The Austin Parks and Recreation Department (PARD) will reopen Bull Creek Greenbelt and Barton Creek Greenbelt beginning August 8, 2020.
As part of PARD's capacity management program (designed to alleviate environmental and community impacts), the department will implement a pilot capacity management program at Barton Creek Greenbelt. This program will begin August 8 and is expected to continue for approximately 5 months.
As part of the pilot program, Barton Creek Greenbelt will require a reservation in advance of visits Thursday through Sunday.
Reservations are free and
can be made online
beginning August 1. If a computer is not available, visitors may leave a voicemail at 512-974-6797.
Bull Creek capacity management will include park monitoring and data collection at Bull Creek Greenbelt.
As one of the formally recognized 2020 Leave No Trace Hot Spots, environmental impacts at Barton Creek Greenbelt have reached a critical level and continue to worsen.
With increased traffic to the Greenbelt, litter (including pet waste), erosion, trail damage, water quality issues, and injuries continue to rise.
Neighborhoods surrounding the residential entrances are particularly impacted by heavy traffic, public intoxication, and trash. By closely monitoring usage during the pilot program, Park Rangers will gather insight for future Barton Creek Greenbelt management strategies, educational opportunities and funding requirements.
West Nile Virus Found in Travis County
Austin Public Health (APH) has identified the year's first probable human case of
West Nile Virus
in an adult resident of northern Travis County. Previously, APH announced it found this year's first positive pool of mosquitoes carrying West Nile Virus in the 78756 ZIP code.
West Nile Virus is the most common mosquito-borne disease in the United States and is typically spread to people by the bite of an infected mosquito. West Nile Virus is not spread through coughing or sneezing, or by touching live animals.
Most people who are infected with West Nile Virus will not have any type of illness. It is estimated that 20% of the people who become infected will develop fever with mild, flu-like symptoms including fever, headache, and body aches, occasionally with a skin rash on the trunk of the body and swollen lymph glands. Individuals over 50 years of age are at a higher risk for severe disease, which may include stiffness, disorientation, coma, tremors, vision loss, and paralysis. Learn more at
http://austintexas.gov/department/west-nile-virus
.
Residents Asked to Help Clear the Right of Way




Austin Public Works is asking residents to help keep streets and sidewalks clear of overgrown trees and vegetation.

Often misunderstood, both the City and residents share the duty of upkeep in this area.



The right of way (ROW) includes roads, alleys, sidewalks, trails, and also the strip of land about ten feet from the back of the curb or road edge to the private property line. Property owners are responsible for maintaining private trees, even when they grow into the ROW. Additionally, shrubs/hedges planted in the ROW or existing on private property adjacent to the ROW must be maintained.

See §10-5-21 of the City Code for more information about these standards.

Vegetative maintenance of right of ways increases accessibility for all pedestrians and also increases visibility for drivers and bikers. This makes for a safer community for all users.

Austin Public Works is asking that residents prune trees and vegetation to the following standards:

Clear from the edge of the sidewalk and at least 8 feet above
Clear from the edge of streets/alleys and alleys at least 14 feet above
It is estimated that the percentage of functional sidewalks in Austin could be doubled if residents addressed these barriers.



Remember, you can always report overgrown vegetation and debris that are obstructing public right of ways by contacting 3-1-1. Learn more about the standards for vegetative maintenance at austintexas.gov/cleartherow.