Subject: LorenPhotos Jan. Newsletter
After my Vermont Winter Wonderland Workshop last weekend I went with three guys over to a set of red barns that I love to photograph. The area got about 18 inches of snow the weekend before, it rained like crazy on Thursday and then immediately turned cold. If a sidewalk or road wasn't totally clear before the rain it became solid ice. The driveway near the barns was one such place, there was at least four inches of ice, making for little traction. While we were shooting another couple of inches of snow fell making it even slicker. When we were leaving I pulled my van into a little turnaround that was slightly downhill, the end of it couldn't have been more than a foot lower than the top but that was all it took. My tires spun and I didn't move an inch. I had purchased tire grippers, similar to tire chains but easier to install, so we put them on. It helped a little but I still couldn't move the 15 feet to get back on level ground.




After a good deal of consternation, I knew it was time to call for help. It was either an expensive tow truck or phone a friend. Two weeks earlier I had run into Lisa and Ken Lacasse at the hardware when they were picking up sand for their driveway. They live about a mile away from where I was so I called the house and Ken answered. Ken is a big time golfer and I know he loves nothing more than sitting in his warm home on a Sunday afternoon watching a golf tournament. It was getting pretty late in the afternoon when I called and I figured that was about when the tournament was getting good. Ken being Ken, he said he would bring over what was left of his sand and see if he could help. Nobody wants to leave the comfort of their home and go out in the cold but it wasn't long before Ken arrived. We spread out the sand and made it halfway up the little incline to the end of the sand and the spinning started again. We scraped up what sand we could and spread it out again. All the guys got in the back of the van and after a good deal of verbal coaxing we rolled back onto level ground.




It is great to know there are people in the world like Ken who will do whatever they can to help other people even if it isn't convenient for them. I hope I can be like Ken and help whenever possible. If you are stuck in Vermont, please don't call Ken, but if you did he would be there. He is one of those kind of guys. Thanks Ken, you are one of the good ones.

Beauty at Vermont Winter Workshop

I mentioned above that last weekend was my Vermont winter workshop. It is always lots of fun and this year was maybe the best yet. There was plenty of snow on the ground and the weather was cold but not unbearable. Mornings in the single digits are tough but when prepared they can be rather pleasant. One thing I love about workshops is how I can take 10 photographers to the same place and they all come away with different photos. We each have such a unique view of the world even when we are standing next to each other. Lately I've been posting photos taken by workshop participants on my website. Even though people are still processing some of their photos, there are some images posted from last weekend at https://lorenphotos.com/vermont-winter-workshop-photos/. Check back often as more added daily.

Shooting bridges in New York

One of the things I enjoy about being a photographer is going to places that many people don't, especially when they are right under your nose. Beneath the George Washington Bridge that connects New York and New Jersey is the Little Red Lighthouse. You can't see it from the bridge, you pretty much need to be on the Hudson River to see it. There is a convoluted trail to it that I would never consider walking at night or alone. So I made it a stop on my New York City Bridges photography workshop. I found a spot in a construction area to park the van that isn't too far away and my first workshop there this month had a great time making images of the lighthouse and other fun bridge locations. The next bridges workshop is Feb. 23. You can see participant's photos from the first workshop at https://lorenphotos.com/new-york-city-bridges/

I ventured out to see the lunar eclipse last week. The sky was incredibly clear but cold and windy. I had planned on shooting it with three cameras and trying some different things but it was so windy and cold that it just wasn't practical. Even though I was in New Jersey it felt like a cold Vermont night. But I wanted to get a shot of the "blood moon" and I wasn't disappointed. It was funny, my wife Robin was in Vermont and before the moon was totally eclipsed she texted me her moon wasn't red. I told her to wait until after 10:30 p.m. when it went into totality and her moon would be red. Sure enough, a text came later and her moon was catching the reflection from the earth which made it look red. If you want to see another total lunar eclipse in the eastern U.S. you'll have to wait until May 2022.

Upcoming workshops





•

Feb. 24 Using Your Flash Workshop

Somerville, NJ

• Aug. 17-23, Iceland Summer Photography Workshop,

Reykjavik, Iceland




Personal mentoring


If you want to improve your photography, learn more about your camera, get a better handle on Lightroom or Photoshop, or need help with your photo business, then I can help you with one-on-one mentoring that is customized to fit your needs. Read more..
I don't want to like this cheap flash but I do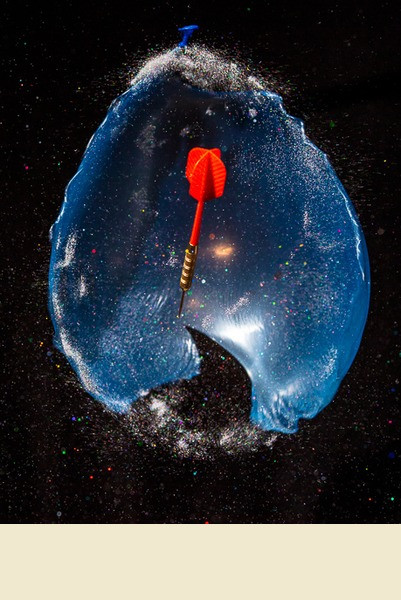 I rarely buy cheap Chinese knockoffs of any products, in fact, I hate it. I buy local whenever I can even if it means paying a little more. Amazon is convenient but it is killing small businesses and towns all over America. But I came across flashes made by YONGNUO that are amazing. Over the years I've owned many Nikon and Canon speedlights but they are flat out expensive. I shoot Canon these days and the 600EX II-RT flash is $479. I always thought it was worth it until YONGNUO came along with a $115 version that does everything the Canon does. They also have Nikon and other system copies for the same price. I bought three of them for less than the price of one Canon flash. I don't know if they will last as long as Canon's but it is a good bet they will last at least 1/3 as long! They also have a copycat transmitter that is great. While it makes me a little sad, here is the Amazon link to the Canon version: https://amzn.to/2WvJ0nG. You'll be able to easily find the versions for other camera systems.
I shot the photo on the right of a dark breaking a balloon filled with glitter using one of the cheap flashes during my High Speed Photography Workshop.
If you have a flash or buy a new one and don't think you are getting the most out of it I'm doing a flash workshop Feb. 24 in New Jersey.