Subject: October Newsletter: Nutritional Lithium
We deliver with Mercato and Instacart! You may order your groceries, Natural Living products and supplements online for delivery. Or call us at 317-293-9525 to pre-order for pickup or curbside service.
Click on the link to check out our upcoming classes in September and sign up on their Eventbrite links (preferred) or call. Any class cancellations due to future Covid restrictions will be refunded. Limit 10 per class. Social distancing and masks required. Follow us on Facebook, Instagram and Twitter for up-to-the-minute updates and information.
[The views and opinions expressed in classes are those of the speakers, and do not necessarily reflect or represent the views and opinions held by Georgetown Market.]

Dr. Greenblatt, along with other nutritional doctors and practitioners, states that
low doses of nutritional lithium may be beneficial in addressing bi-polar, suicide
prevention, depression, dementia, Alzheimer's, anger, irritability and is now known
to be an anti-viral.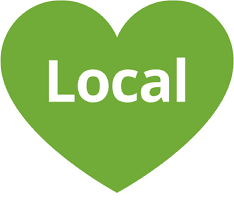 Local Vendor of the Month





Each month we feature a LOCAL vendor and their products at a special discount to give our customers a chance to support and show their love to a local company! Our October vendor is Eisele's Raw Honey. Tom Eisele started beekeeping as a hobby in the countryside of Westfield, Indiana in 1981. The hobby quickly turned into a labor of love that included maintaining over 2,000 registered hives. Eisele's has remained a small, family-owned business dedicated to providing the consumer with the highest quality honey, produced with integrity right here in the American Midwest. For nearly 40 years, they have maintained an artisanal, small-batch approach to honey-making with absolutely no extra processing or added ingredients. Eisele's bottle two different varieties of honey. Raw Honey has never been heated beyond hive temperature, whereas Pure Honey has been gently heated to make it easy to pour. Both types of honey start from the same source, and both are 100% real honey (no corn syrup, flavorings, additives, or chemicals). They approach raw honey much as a fine wine maker would. Every crop year the flavor is unique, and they never mix honeys so that the flavor really shines. This month get 20% OFF all Eisele's RAW honey products! Sale: $4.79-$31.99. And the first 25 customers who purchase a RAW five-pound jar get a free wooden honey dipper! For more info about Eisele's, go to: www.eiseleshoney.com

All Eisele's RAW Honey is 20% OFF this month ~ AND the first 25 customers who purchase a five-pound jar receive a free wooden honey dipper!

Check out our new products this month that include Mega Foods Magnesium, Gaia Immune Support, and Manna Organics Gourmet Nut Butters! Read all about them here...
September Recipe:
Starbucks (Copycat) Pumpkin Scones
These delicious pumpkin scones are so easy to make and are ready in 40 minutes!
Monthly savings from Georgetown Market
!
Stop in to Georgetown Market and take advantage of significant savings on tons of wholesome products on sale! Don't wait, these incredible deals are only valid through the end of this month.
Connect with Us!




Get helpful resources and tips from the Georgetown Market experts and live healthy!




The information provided in this newsletter has not been evaluated by the FDA and is not intended to treat, diagnose, cure, or prevent any disease. It is not a substitute for the advice of a qualified health care practitioner.