Subject: Artists Newsletter, April 17, 2020
View this email online if it doesn't display correctly
The Cultural Alliance of Fairfield County is a nonprofit membership service organization that supports its members through unified marketing, capacity building, professional development, and advocacy services. This newsletter is sent to all who request it, but we ask that,
if you are not a member
, you explore membership benefits and consider joining.
See
member benefits here
.
Join here
.
.
All links in
green
connect to information on our website
See previous issues of

Artists Newsletter

here.
Americans
for the Arts has developed and deployedg the
COVID-19 Impact Survey for Artists and Creative Workers
to capture the financial and creative impact of COVID-19 on creative workers, and make sure that the 5 million creative workers in the U.S. are supported and heard during this crisis and the eventual recovery. Please
take the survey
today!
SPOTLIGHT

INTERVIEW WUTH RUTH MANNES
NOW AVAILABLE ON SOUNDCLOUD
If you missed the live broadcast of the April edition of our monthly SPOTLIGHT show, you can hear it on our

SPOTLIGHT

podcast on Soundcloud

.
Meet

Ruth Mannes

, the new executive director of MOCA Westport. Installed just as COVID-19 was beginning its spread across the country, Ruth discusses her ambitions for this renewed institution that, while it has moved out of downtown Westport, seeks to re-connect with Westport artists, other Westport institutions and the wider community.
NEW FACEBOOK SERIES: ARTIST OF THE DAY
Starting Tuesday, CAFC will be presenting a new series

#CAFCArtistofthe Day

on our Facebook page. Artist members of the Cultural Alliance of Fairfield County are invited to email an image of a work of art created during the current crisis, along with its title and details of the piece and 2 or 3 sentences describing the thoughts or feelings that triggered the work. Email to david@culturalalliancefc.org. See this feature everyday, except for our #MeetaMemberMonday. Check our Facebook page Tuesday
Starting this weekend, artist members will have a new feature on their profile pages on our website. A new "Store Link" field on your "My Membership" page (alongside your social media boxes) will enable you to add the URL for your account with Etsy, Sothebys, 1stDibs, or any other art sales site that you have an account with.
❦

– Latest List by Town of Organization and Creative Business Members: here
❦

– Latest List by Town of Artist Members: here
Barbara Boeck
is a Redding-based multi-media artist best known for her carved glass work. In 1984, Barbara established the GB Studio in Westwood, New Jersey, where she created large and small scale sandblasted, carved glass pieces for residential, commercial, public and gallery venues. This award-winning glass work is found in numerous private collections throughout the world, and has been cited in multiple trade publications. Following this period, Barbara's work evolved first into folded paper embossing, in which she used her carved glass work and found objects as her moulds.
In her current work,
Barbara has expanded the mediums she works in: graphite, colored pencil, ink, pastel, acrylic paints, fiber and found objects. Her most
recent work includes a fiber art series; pastel on raw canvas with manipulated threads and a "Colorplay" series -- color studies using acrylic on repurposed cardboard packing material. She has also been creating very realistic drawings, inspired by natural forms in graphite, colored pencil and ink.
Barbara holds a BFA from the

School of Visual Arts

, NYC. Her formative years were spent in New Jersey and Vermont with independent study travels to Europe, South America and the United States. Barbara is a member of Carriage Barn Arts Center, Easton Arts Council and the Ridgefield Guild of Artists and has shown in these centers as well as at Stamford Downtown, Beechwood Arts, Pequot Library and other local galleries. See her Instagram page.
Rowayton Arts Center
announced the winners of
its online Spring Juried Show. Best of Show: Melissa Orme, "Celebration" (Acrylic on Linen, seen here);
1st Place: Nancy C. Woodward, "Sisters" (Digital Photography);
2nd Place:

Katharine Draper

, "Environmental Spiral" (Ink on Paper); 3rd Place: Gregg Welz, "Spiral Vortex" (Paper Cuts); Honorable Mention: Joanie Landau, "Roses for Sara Diptych" (Prints on Plexiglass). The exhibition can be viewed
online here.
Judge for the show was Lisa Cooper, Elisa Contemporary Art. A
ccepted artists included members: Anna Badini, Daniel Wade Barrett, Lisa Berger, Nancy Breakstone, Janine Brown, Eric Chiang, Heidi Lewis Coleman, Eugenie Diserio, Susan Fehlinger, Heide Follin, Joyce Grasso, Susan McHale, Julie O'Connor, Chris Perry, Debbie Smith, Kris Toohey, and Jennifer Williams.
The Rene Soto Gallery
announced the winners of
its

Small is the New Big

juried show, that had been scheduled to open April 25. A link will be posted shortly to the online exhibit of works.
1st Place: Ruth Kalla Ungerer, "Meditation";
2nd Place: Norm Siegel, "20,000 Leagues Under The Sea"; 3rd Place: Katharine Draper, "Field." Honorable Mentions included CAFC members Barbara Ringer, "Spring", and Susan Tabachnick for "1-4". Other CAFC members selected for the exhibit were: Barbara Boeck, Eric Chiang, Eugenie Diserio, Carol Dixon, Kathryn Fitzgerald, Barbara Loss, Jim Malloy, Julie O'Connor,

and

Justin Perlman. The juror for the show was CAFC's executive director, David Green.
Thomas S. Berntsen, has installed Passages as a preview of the New Canaan Sculpture Trail, in celebration of the 50th anniversary of Earth Day.

Passages

is a series of seven, eight-foot-tall panels that meander along a path in the center of the Hannan-Eberstadt Preserve, at the corner of Smith Ridge (Rt. 123) and Canoe Hill Roads in New Canaan, open for public viewing.

Pianist

Frederic Chiu

and visual artist

Jeanine Esposito

have been running "Wednesdays At Home With Beechwood" from

Beechwood Arts & Innovation

, a series of live virtual salons every Wednesday at 6pm. The five April salons are called

The WE Events.

This past Wednesday (April 15) Frederic performed the world premiere of

Bitter Cold Night

, for piano and violin, written by

Gao Ping

, one of today's most prominent international composer-pianists, in memory of Dr. Li Wenliang, who warned the world of the COVID-19 virus on social media, was denounced by Chinese officials, and died of the disease shortly

thereafter. Frederic held a live interview with Gao Ping before playing the piece with his brother, Cornelius Chiu, a violinist with the Chicago Symphony Orchestra. A recording of the interview and performance will be available shortly but you can watch the Facebook LIVE version of the whole event at Beechwood Arts Facebook page (

http://Facebook.com/beechwoodarts

)
Ann Chernow

has launched a new website annchernow.com that showcases more than 200 original works through 2016. The site was created by Allan Margulies in Zurich, Switzerland.

Renee Santhouse has a selection of monotypes and monoprints in an ongoing exhibition, at the G&B Cultural Center in Wilton. Renee is a printmaker and plein air artist, who teaches printmaking workshops at the G&B Cultural Center. Please contact the Center before visiting.

FIRST-EVER NATIONAL ARTS ACTION DIGITAL SUMMIT
Amid the health crisis of COVID-19, Americans for the Arts made the difficult decision to cancel the traditional in-person gathering of the
National Arts Action Summit
originally planned for the end of M

arch. In its place, a brand-new experience, the
National Arts Action Digital Summit,

has been planned t
o bring arts advocates together to engage with one another digit

ally, and to have an entire suite of arts policy webinars at your fingertips! Advocating for the arts is more important now than ever. Plenary and issue-specific breakout session webinars live from
April 27 – May 1, 2020
. Over these five days, you'll gain a depth of knowledge from policy experts at Americans for the Arts and many National Partners. You'll also be able to watch a recording of these webinars whenever you like to refresh your understanding of the issues.
Register here...
ART FUNDERS TO DISTRIBUTE $10 MILLION TO INDIVIDUAL ARTISTS
Organizations including the Joan Mitchell Foundation and the Ford Foundation came together to match $5 million in seed funding from the Andrew W. Mellon Foundation, and will distribute

$5,000 unrestricted grants.

One lesson the ongoing coronavirus pandemic has already taught us is about the power of collective action. Examples of mutual aid in the arts community over the last few weeks abound, from museums donating art handling supplies to hospitals to galleries uniting in support of rent freezes. Further illustrating strength in numbers, seven major arts funders have banded together to create the first multi-disciplinary and direct-to-artist relief fund in the U.S. FULL ARTICLE...
LOCAL BRIDGEPORT ARTIST OFFERS MESSAGE OF HOPE
"WE WILL MAKE IT!" is the message in a piece of art by artist Dan Makara. The reassuring words are a neon beacon shining from the window of City Lights Gallery in downtown Bridgeport. The words of encouragement are part of a construction that melds retro science Fiction B movie aesthetic with the jarring reality of the COVID-19 nightmare we are now living. A lenticular image of a healthcare worker in a hazmat suit walks through a twilight zone vortex of vibrating colors. Vintage 50's faces of women applaud the effort. Viewers of a certain age may remember the lenticular images that came as prizes inside every box of Cracker Jack.
Dan's work frequently expresses irony, and dark humor, which may be just what we need to rappel us forward. The piece is for sale with proceedes going to City Lights Gallery.
ARTISTS DECORATE HOSPITAL ICUs WITH ENCOURAGING POSTERS

Elizabeth Jaeger, an artist, and Cady Chaplin, a nurse at Lenox Hill Hospital in Manhattan, started a campaign for artists to submit illustrations, paintings, and digital edits thanking healthcare workers. Overworked, ill-equipped, and exposed to sickness, healthcare workers on the frontlines of the coronavirus pandemic need every bit of encouragement they can get. Joining other tributes pouring from the art world, a group of more than 70 artists are expressing their support and gratitude to these medical workers with uplifting posters installed on the walls of Intensive Care Units' (ICU) break rooms in various hospitals in New York. As responses started pouring in, Jaeger set up a Google drive for artists to upload their posters and for hospital workers to easily download and print them. The Google folder now contains dozens of posters, and more are being added every day. Those include artists like Aidan Koch, Emma Kohlman, KK Gile, Amy Sillman, Pam Lins, Halsey Rodman, and Karen Cunnigham, among many others. READ MORE...
WESTPORT ARTISTS' PODCAST NOW ON iTUNES
Brothers Miggs and Trace Burroughs, are chatting up local folks with interesting stuff to say or secrets to spill in a new Podcast series, "Oh Brother, not another podcast", a production of Verso Studios, recorded at the

Westport Library

.
The podcasts cover a variety of topics, includin
g
reminiscing about some provocative encounters with Westport celebrities and other offbeat, if not a little off-color childhood memories and an intervew with Westport's first poet laureate, Diane Lowman. LEARN MORE...
ARTISTS ZOOM IN TO BREAK THROUGH COVID-19 CHAOS




The figures are dancing beneath a disco ball, legs moving in time with the music. Arms lift up. Fingers spread jubilantly, tips pointed to the ceiling. Across angular, blue and orange faces, slivers of smile explode. The ball spins on. Blue, orange, purple and green squares, winking from its round surface, shimmer just so. The dancers aren't breaking any social distancing protocols, because it's all on a screen. Chen Reichert's Disco Pink is one of over 50 backgrounds in Project Zoomie, a nascent and ongoing initiative from Artspace New Haven to improve the Zoom experiences of frontline healthcare professionals. It comes at a time when, in addition to providing critical care, they are spending time on Zoom talking to colleagues, friends, and families. READ MORE...

Norwalk's

The Hour

, reports developer Jason Milligan, known for promoting local artists, has launched

Isaacs Square Art Park

in the city's Wall Street neighborhood.
The art park has brought some life to the desolate streets as people remain isolated by the COVID-19 outbreak. The art park in the parking lot off Isaacs Street, features about 20 murals on wood panels, and is growing each day as more artists become involved. Said
Milligan,

"Norwalk is an amazing arts community, very creative, and I feel like that vibe and cool factor is positive. People want to be around it
."
See some other works on Instagram.
READ MORE...
Sorelle Gallery is inviting young artists to participate in an Uplift Art Contest. Three winners will be featured in a virtual "Uplift Exhibition" on the Sorelle website and win a gift card to Dick Blick Art Materials.
Contest Requirements:
Artists must be

18 years of age or younger.
Art may be any medium in 2D (i.e. on paper or canvas).
Art should relate to, or be the artist's interpretation of, the theme: "Uplift."
Judging will be based on creativity, imagination, and how the artist's work pertains to the theme.
The submission
deadline has been extended to April 30, 2020.
Winners will be announced the following week.
To submit, please email info@sorellegallery.com with the subject, "Uplift Call for Art."
MARITIME GARAGE GALLERY

DEFACEMENT
The City of Norwalk Parking Authority's Maritime Garage Gallery is inviting submissions of art from artists 18 and over for its next exhibit titled "DeFACEment: Through Artistic Eyes". Dates for the opening reception, and the run of the show, have still to be determined, given the state of the COVID-19 pandemic. The exhibition will be curated by Robert Abriola, the Maritime Garage Gallery's newly appointed curator and local Norwalk artist.
The exhibit will feature expressive personality and portraiture art that depicts unique perspectives through the artists' eyes. Artists are asked to search beyond the ordinary to develop compelling visuals, including both animate and inanimate forms that evoke thought, passion, as well as hardship, conflict, and spiritual freedom. Clever uses of medium, with the exception of pedestal sculpture, are welcome.
A jury will determine the best among the entries to receive
Best In Show
as well as First and Second Runners Up. For guidelines and submissions,
click here
. Questions can be submitted here.

Deadline: April 30, 2020

.
ONLINE SHOW OF INSPIRATION
Ridgefield Guild of Artists show is NOT CANCELLED! We are still making art and we would still like to show this art….online. NOT CANCELLED is intended to inspire you, the artist, to keep making art because art endures, and comforts, and helps us take our minds off of what is happening around us, and just might help us understand ourselves and our fellow artists a little better.
The show is open to all members age 16 and older. Artists may submit two works.
Application deadline:

Sat. May 2, 11:59pm

. Show on view May 9-June 7, 2020
Apply here.
The Decatur Arts Alliance (DAA) presents the eighth edition of the juried exhibition of artists' books, The Book as Art, August 28–October 17, 2020. This edition will be installed once again at the Decatur Branch of the DeKalb County Public Library. The show's dates encompass the AJC-Decatur Book Festival, which takes place each Labor Day weekend throughout the City of Decatur, GA.
Entries will be open April 8–May 29, 2020.
Held in the hand, a book can be a source of stability in unsettled times. Tactile and olfactory, the black and white pages conjure emotions and images that endure longer than flickering light on small screens. From tablet to folio, papyrus to scroll, song to psalm—all are created as a concept that becomes thought, becomes, word, becomes book, becomes sculpture

.
Apply here.
ARTIST RELIEF TO DISTRIBUTE $5,000 GRANTS TO ARTISTS
Americans for the Arts, Creative Capital and five other arts grants maker have just announced the creation of a new Artist Relief Fund—an initiative that includes immediate, unrestricted emergency funding of $5,000 for individual artists of all disciplines, and resources to help those in need due to the COVID-19 outbreak. Practicing U.S.-based artists working in any discipline are eligible to apply for the $5,000 grant. Artists demonstrating the most severe financial needs will be prioritized, with an emphasis on funding widely across disciplines and geographies. APPLY HERE...
APPLICATIONS ACCEPTED FOR 2020 ART WRITERS GRANT
As part of an effort to support art criticism and journalism about historically underrepresented regions of the world, Hyperallergic has partnered with Y.ES Contemporary to publish the winner of this year's Y.ES Contemporary Art Writers Grant. Y.ES Contemporary is a non-collecting arts program focused on creating opportunities for outstanding contemporary artists from El Salvador, increasing their visibility through grants and workshops, curatorial trips, exhibitions, talks, and studio visits both locally and globally. The annual Y.ES Contemporary Art Writers Grant, established in 2017, aims to promote arts criticism by supporting coverage of contemporary practice in and about the country. Y.ES will award $500 to an individual or collective located locally or internationally to produce a 1000-1500 word article for Hyperallergic

on contemporary arts practice in El Salvador.

Applications due May 15, 2020.
APPLY HERE...
MAURICE SENDAK FOUNDATION SEEDS RELIEF FOR CHILDREN'S BOOK ARTISTS + WRITERS
The Maurice Sendak Foundation (MSF) has partnered with the New York Foundation for the Arts (NYFA) to launch an emergency relief grant program to support children's picture book artists and writers impacted by the COVID-19 crisis. The program will distribute unrestricted grants, up to $2,500 apiece, to artists who have experienced financial hardship from loss of income as a direct result of the crisis. The program is open to children's picture book artists and writers over the age of 21 in the United States and territories. Funds will be awarded to eligible applicants in the order in which applications are received, and will close once 600 applications are received.

Application deadline: April 23, 1pm EDT.

MSF, a not-for-profit charitable organization, based in Ridgefield, CT and is devoted to promoting greater public interest in and understanding of the literary, visual, and performing arts.
APPLY HERE...
ART WRITERS GRANT OPPORTUNTIES NOW AVAILABLE
The Arts Writers Grant Program was founded in 2006 to recognize the precarious situation of arts writers, and their indispensable contribution to a vital artistic culture. As the COVID-19 outbreak further threatens the cultural and arts writing landscape, the Arts Writers Grant Program is grateful for the Andy Warhol Foundation's continued support. The Arts Writers grant supports both emerging and established writers who are writing about contemporary visual art.

Ranging from $15,000 to $50,000 in three categories—articles, books, and short-form writing

—these grants support projects addressing both general and specialized art audiences, from short reviews for magazines and newspapers to in-depth scholarly studies. Application deadline: May 20, 2020. APPLY HERE...
CT DEPARTMENT OF ECONOMIC AND COMMUNITY DEVELOPMENT COVID-19 CRISIS RESOURCES
The Connecticut
Department of Economic and Community Development (DECD)
has assembled a list resources for artists and cultural organizations to respond to the COVID-19 crisis. It includes information for artists, arts organizations, the arts community and more.
LEARN MORE
...
The Cultural Alliance of Fairfield County has assembled a list of COVID-19 resources for artists and cultural organizations to respond to the COVID-19 situation, which is being updated daily. Our list includes Funding Opportunities, Emergency Grants, Relief Funds, Freelance Artist Resources, Online Opportunities, and more. If you know of useful resources not listed please email david@culturalalliancefc.org
FINANCIAL STRATEGIES FOR FREELANCE ARTISTS
In this Zoom workshop,

Thurs. April 23, 2-4pm

, Amy Smith covers the financial building blocks necessary for surviving a career as a freelancer, including personal finance topics such as debt management in a time of crisis, emergency funds, private and governmental safety nets, tax issues, and how to negotiate with lenders. Participants will leave empowered to combat the scarcity mentality and impostor syndrome ever present in the creative sector. Amy Smith is an educator and the Co-Director of Headlong Dance Theater, a Bessie-award winning Philadelphia-based dance theater company. Suitable for artists in all disciplines. Registration required.
RealArtRealArtists is a brand new organization designed to actively connect artists and their artwork to potential buyers in their community. The brainchild of Westport-based

Lisa Stretton

, RaRa came to her, she said, after realizing what a struggle it is for most artists to be able to showcase their work to the public. Her goal with RaRa is to bridge the gap between artist and consumer. Shoppers can enter a location into a search bar and filter their search by type of art, color or theme to find exactly what they're looking for. Once buyers find that perfect piece, they can contact the artist directly to see the art in person. Artist listings include a direct link to email the artist, links to the artist's personal website and social media accounts, as well as pictures, videos and artist biographies. RaRa is in it's prelaunch phase and is offering

free membership

throughout the coronavirus pandemic with the code

RaRa2020

to all Cultural Alliance members, including student artists over the age of 18. See more
COMMON FIELD CONVENING MOVES ONLINE
The Common Field Convening, originally scheduled to take place in Houston, TX beginning April 23, has moved online in response to the COVID-19 outbreak. In this unprecedented situation, there remains an urgent need to stay connected, build knowledge from the field and create a growing set of broadly shared resources accessible to all. Registration is free. Among the offerings is

Towards Creative Government: Models for Municipal-Artist Partnerships

will be presented Thurs, April 23 at 2pm with Amanda Lovelee (Minneapolis, MN), Annis Whitlow Sengupta (Boston, MA), Nicole Crutchfield (Fargo, ND), Prerana Reddy (New York, NY). See program sessions and
REGISTER HERE...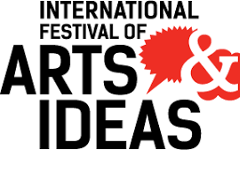 INTERNATIONAL FESTIVAL OF ARTS & IDEAS EXECUTIVE DIRECTOR
Founded in 1996 by Anne Calabresi, Jean Handley, and Roslyn Meyer, IFAI's mission is to create an internationally renowned festival in New Haven of the highest quality, with world-class artists, thinkers, and leaders, attracting and engaging a broad and diverse audience, celebrating and building community, and advancing economic development. The Executive Director will provide imaginative leadership toward the development and realization of the Festival's world-class artistic and intellectual programs. He/she will passionately articulate an organizational vision that weaves positive values of cultural diversity into the fabric of the Festival.The Executive Director will also engage those in the national and international arts and humanities sectors; community members in business, government, and local neighborhoods; regional tourism and economic planners; major arts organizations; donors; board, staff, and volunteers; the media; and multicultural and multigenerational audiences, among others

.
Full informaton here...
ART TEACHERS FOR ONE RIVER SCHOOL OF ART & DESIGN
O

ne

River School of Art & Design

,

a company whose mission is to "transform art education", is looking for part time and full time visual art teachers. Hard-working, team players who love helping people learn and are motivated to grow. One River has developed a new method for teaching art that makes it fun to learn while also producing compelling outcomes. One River teaches a variety of proprietary classes to students of all ages that builds proficiency in drawing, painting, sculpture, mixed media and cartooning, and more. Among the requirements are

2+ years teaching experience in a public/private school or alternative art education program;

Bachelor's Degree from an accredited, four-year college or university, MFA or MA in Art Education preferred;
Solid leadership skills (prior experience a plus).
See all CAREER opportunities here.
JOBS, FOR SALE, FOR RENT, VOLUNTEERS, AND CALLS FOR ARTISTS - CONSULT AND POST IN OUR
CLASSIFIEDS
SPREAD THE WORD!
Please help us expand the reach of our weekly E-Buzz newsletter with its selection of events taking place that week in our region
.
See the

most recent issue

. Share with a friend. Subscribe here.
Like anything here? Please share it!
The Cultural Alliance of Fairfield County is a 501(c)(3) cultural nonprofit membership organization. We are grateful to our members and our donors whose support enables us to do our work.

Donations

are always very welcome and may be made
here
. In particular, we are grateful for support from: