Subject: JUNE Newsletter: What's New at Georgetown!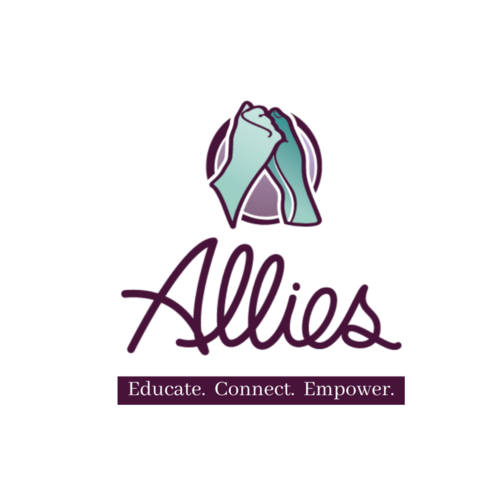 Allies Inc. empowers survivors of trafficking and sexual exploitation through awareness, prevention, education and connection. Over the past 10+ years, Allies-Inc. has not only reached thousands of Hoosiers with awareness education on human trafficking, but has reached hundreds of at-risk girls with prevention education, pairing young, female survivors of trafficking and exploitation with a mentor, creation of a support program for parents and guardians, and started a job training program for mentees. Next, the impact will be multiplied as services expand across Indiana. Please donate in our drop box or a monetary donation when you check out this month. Below is a list of suggested items (does NOT have to come from Georgetown Market). Thank you! For more info about Allies-Inc. click
here
.
Products for women and babies that may include diapers, feminine products, deodorant, soaps, skincare and haircare products, prenatal and postnatal supplements, baby foods, formula powders, organic juices, and foods for mom such as nut butters, pastas and sauce, rice, beans, nutritious snacks and other non-perishable items.
June 5 - Family Fun: Summer Health

w/Dr. Ali Schaffer, 2-3:30pm, $10, Limit 10


June 27 – Gastrointestinal Imbalances
w/Functional Medicine Herbalist
Aron McNicholas,
1-2:30pm, $10, Limit 10
To learn more and register, click here:
Rasa lovers, near and far - we have some new varieties we would like to introduce to you! Our same original cold-pressed, organic/local, Rasa juices are still available, but we've added a few new flavors like our tasty Veggie Refresher and our delicious Sunrise Lemonade. Also available are our fresh Tonics, Shots, and Nut Milks. Find our Rasa by Georgetown Market products in the produce cooler & in the cooler near the registers. Our 3-day Juice Cleanse is available by special order with a 72-hour notice. For questions & special orders, email us at rasa@georgetownmarket.com.

CANCER AND THE NEW BIOLOGY OF WATER ~ Part Three
by Rick Montieth
In last month's blog article, which was based on Thomas Cowan's book, Cancer and the New Biology of Water, I discussed what Cowan believes contributes to the cause of cancer, why the progress in curing cancer has been so slow, and the five plant and mushroom medicines that have the potential to heal cancer. To read last month's blog, go
here
. If cancer is caused by the deterioration of the intracellular liquid gel (cytoplasm) of the cells, then how do you heal the cytoplasmic gels?
We LOVE our Local Vendors! Our June Local Vendor of the Month is 4 Birds Bakery in Indianapolis! Jenna Unrue, owner and chef, and the 4 Birds family believe in providing the best products for their clients while also celebrating the role food plays in building community. Though the bakery has changed hands over the years, its loyal supporters still deserve great products. The legendary spirit of "The Cookie" is one collaboration and a city-wide appreciation of great food. This spirit inspires 4 Birds Bakery to constantly produce delicious baked goods, including gluten-free and vegan options while maintaining a strong, supportive network with their fellow Indy producers, customers, as well as within their baking team. Try one of their delicious new granolas on sale this month: Chocolate Banana, Mountain Blend, Ginger & Tropical. Sale $11.99.
Their top-selling cookies are also on sale: Gluten-free Peanut Butter Chocolate Chip Monster, Oatmeal Maple Pecan and Cinnamon Cranberry. Sale $2.50

4 Birds Bakery from Indianapolis carefully crafts an irresistible array of hand-made baked goods using only the highest quality and freshest ingredients. Introducing their new granola line!
Check out our new products from IWI, Fillo's and Gardencut!
Read all about them here...
ZUCCHINI NOODLE PRIMAVERA
This primavera recipe cuts carbs by swapping out the pasta for zucchini "noodles." This quick vegetarian dinner is chock-full of colorful vegetables tossed in a light, creamy sauce. You may use prepackaged spiralized zucchini noodles to keep this recipe ultra-fast, but if you have a spiralizer and zucchini on hand, you can easily make your own.


WE DELIVER! You may order your groceries, Natural Living products & supplements online for pickup or delivery at shop.georgetownmarket.com, or call us at 317-293-9525 to pre-order for pickup or curbside service if desired.
Monthly savings from Georgetown Market
!
Stop in to Georgetown Market and take advantage of significant savings on tons of wholesome products on sale! Don't wait, these incredible deals are only valid through the end of this month.
Senior Discount Day

is every

Tuesday

!
Get 10% off all non-sale items store-wide.
Get
DOUBLE Reward Points
on the

2nd Wednesday

of each month!
Connect with Us!




Get helpful resources and tips from the Georgetown Market experts and live healthy!



The information provided in this newsletter has not been evaluated by the FDA and is not intended to treat, diagnose, cure, or prevent any disease. It is not a substitute for the advice of a qualified health care practitioner.