Subject: MoneySKILL Matters! Newsletter
Check out the latest MoneySKILL Matters! newsletter
View this email online if it doesn't display correctly.
From the Executive
Director's Corner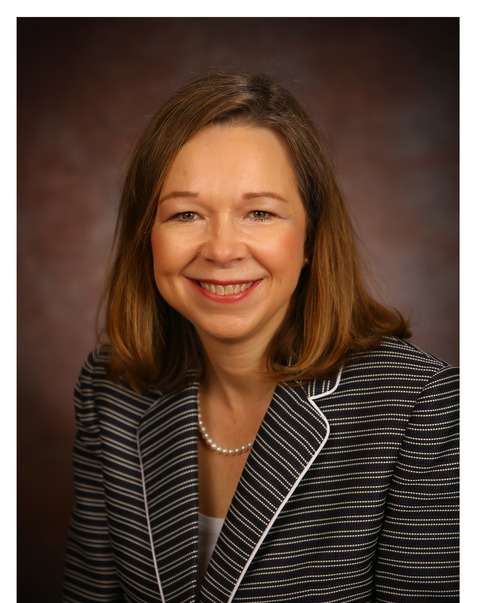 As the AFSA Education Foundation heads into 2021, we are so grateful for all that we have accomplished over the past challenging year. We have released new financial education teaching resources, enhanced the MoneySKILL® platform and added new instructor features, and we continue to provide educators with free financial education content and curriculum. As many teachers, parents, and nonprofits across the country adapted to virtual learning, we are pleased to have helped support this transition and have welcomed over 122,000 new MoneySKILL users this past year (31% higher than in 2019).

In addition to the other MoneySKILL updates that occurred earlier this year, we have made some more recent additions to help better support teacher and student users, including:

The use of alt-text descriptions in English and Spanish

for all MoneySKILL charts and graphs. The inclusion of alt-text descriptions allows us to better support visually impaired MoneySKILL students who utilize screen-reading software.

An updated version of the MoneySKILL Instructor Handbook

is now available in the "Resources" section of your MoneySKILL account. The updated handbook reflects all of the latest upgrades to the MoneySKILL platform and provides a step-by-step guide on setting up classes. A Spanish-translation version will be released in the coming weeks.
The ability for instructors to

select from all 37 modules when setting up middle school courses

, allowing for additional flexibility for more advanced middle school students.
Looking ahead to 2021, we are eagerly anticipating launching a newly designed website, publishing new video content, continuing to enhance the MoneySKILL curriculum and course features, hopefully (eventually) providing in-person MoneySKILL training workshops, and so much more! We are so thankful for the work that you do to promote financial education and wish you all a Happy New Year. As always, we appreciate your feedback and suggestions and encourage you to reach out to us directly at info@moneyskill.org to share your thoughts or questions.
Executive Director
AFSA Education Foundation
Where can I review the MoneySKILL content before setting up a class for my students?
When logging into your instructor account, click on the "Preview Curriculum" link on the left side of the screen to select which MoneySKILL modules (English or Spanish) you would like to review.
I will be using MoneySKILL again with a new class this semester. Do I need to set up a brand new class or can I copy an existing class?
MoneySKILL instructors can copy an existing class by clicking on the "Recreate" link shown on your main class dashboard. Once a class is "recreated", you can edit start and end dates and update the student roster accordingly.
Does the AFSA Education Foundation offer any other financial education resources in addition to MoneySKILL?
Yes! We have a range of free digital financial education resources available for download on our website (in English and Spanish)
here
.
Addition of Alt-Text Descriptions:
All MoneySKILL charts and graphs (in both English and Spanish curriculum) now have alt-text descriptions available for students using screen-reading software.
New MoneySKILL Instructor Handbook:
An updated instructor handbook has been added to the "Resources" section of your MoneySKILL account. It reflects the most recent updates to the MoneySKILL platform and contains a step-by-step guide to setting up classes.
Latest MoneySKILL Enhancements:
MoneySKILL instructors can now review the MoneySKILL curriculum

using the "Preview Curriculum" link.

MoneySKILL instructors setting up middle school courses now have the option to add any of the curriculum's 37 modules.

Charts and tables within MoneySKILL have been updated to reflect the most recent data available.
The AFSA Education Foundation is a nonprofit organization that relies on grant funding and charitable donations to provide MoneySKILL free of charge. If you are interested in making a tax-deductible donation today to support the foundation and MoneySKILL, please click the link below. Your contribution helps us to continue providing high quality financial education resources and training to educators and employers across the country. Thank you!
If you are receiving this newsletter by mistake or wish to unsubscribe, please click the unsubscribe link at the bottom of the page.
MoneySKILL Matters! is brought to you by:
AFSA Education Foundation
919 18th Street, NW, Suite 300,
Washington, DC 20006