Subject: MoneySKILL Matters! Q3 Newsletter
Check out the latest MoneySKILL Matters! newsletter
View this email online if it doesn't display correctly.
From the Executive
Director's Corner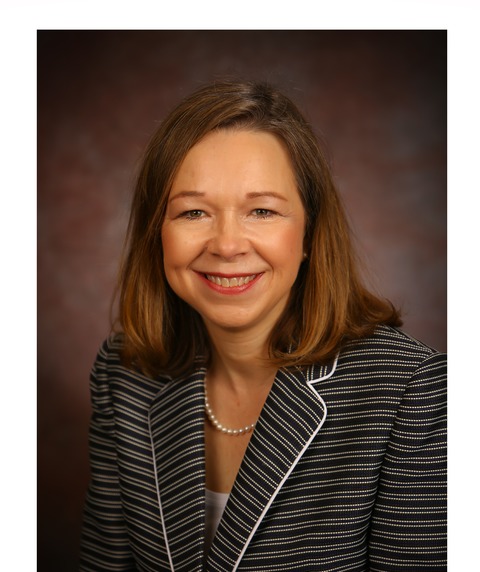 With the start of a new school year well underway, we know many of you are facing very different classroom and learning environments. The AFSA Education Foundation recognizes the unique challenges teachers and parents are facing today, and in addition to our usual summer updates, we've been working hard to provide you all with additional resources to help better support your role as a personal finance educator.
Just last week, the foundation published a comprehensive collection of digital financial education resources titled, MoneySKILL® Learning Activities Per Module. Developed in collaboration with Dr. Barbara O'Neill, this resource contains nearly 400 free, digital financial education activities, games, calculators, case studies, articles, and more, which are designed to supplement the delivery of MoneySKILL classes. Like the MoneySKILL course, all the activities listed in this resource are available online and are well-suited to virtual, in-person, and homeschool classes for students in middle school, high school, and college. To access this new resource, log in to your MoneySKILL account or sign up here today.
The foundation is also in the final stages of completing routine maintenance as well as some new updates to the MoneySKILL curriculum and instructor administration. We've listened to your feedback, and are making some adjustments, including the following:
A new instructor demo option, allowing instructors a complete preview of all MoneySKILL module content, including the Reality Check simulation.
Instructors will be able to add or remove the Reality Check simulation to their MoneySKILL class.
Middle School instructors will be able to choose from all 37 MoneySKILL modules for their class if they wish.
Revised charts and tables reflecting the most up-to-date financial data available.

We plan to publish these updates by no later than Sunday, October 4. As a result, we anticipate some brief downtime of MoneySKILL after hours this weekend and will post more details on the MoneySKILL teacher and student login pages as soon as they are available. We do not expect any weekday or daytime access to MoneySKILL being impacted.
Lastly, I want to thank all of you who completed our annual MoneySKILL Instructor Satisfaction Survey this summer. We continue to receive positive feedback, including 79% of respondents rating the MoneySKILL as "Very Good" or "Excellent" and an impressive 100% of respondents indicating they would use MoneySKILL again. We are also so appreciative for the constructive comments and suggestions from many of you. Our work is driven by your needs as personal finance educators.
Please check out the rest of our newsletter for more updates and program details – you'll notice there are quite a few new announcements. As always, I encourage you to reach out to us directly with any feedback or questions you might have at info@moneyskill.org.
Best wishes,

Executive Director
AFSA Education Foundation
Where can I find how long a student took to complete each module?

In the "Students" section of your class, select the "Grades" link next to the student's name. This will generate a PDF that shows the student's quiz scores for each module, the date they completed the module, and the number of minutes they spent on the module.
Where can I find all of the MoneySKILL instructor resources?
MoneySKILL instructor resources can be found by clicking on the "Resources" link in the left-hand menu of your account dashboard.
Where can I preview the MoneySKILL content before setting up a class for my students?

We are in the process of launching a new "Preview Curriculum" section in all MoneySKILL instructor accounts. This will allow teachers to review the full MoneySKILL content before customizing their classes. We plan to go live with this feature the week of October 4.

MoneySKILL Learning Activities Per Module

Now Available:
Check out our new teacher resource with a collection of nearly 400 free, digital financial education activities, games, calculators, case studies, articles, and more. This resource was designed and organized to supplement the delivery of all types of MoneySKILL classes (including virtual). To access this new resource, log in to your MoneySKILL account or sign up here today.
New MoneySKILL Updates Launching Next Week:
New MoneySKILL updates will be released the week of October 4, including up-to-date charts and tables, a teacher demo mode, and more module options for middle school classes.
MoneySKILL Maintenance This Weekend:
We will be conducting maintenance on the MoneySKILL website this weekend as well as loading the new course updates. Please expect a brief outage after hours. Exact details will be posted on the MoneySKILL student and teacher login pages as soon as they are available. We do not anticipate any interruptions to regular weekday or daytime hours.
All MoneySKILL Audio Files Are Getting Updated: We are in the process of updating all MoneySKILL audio transcription files using professional voice talent. We expect the new recordings to be available before the end of the year. In the meantime, we will keep the existing audio recordings active when possible.
The U.S. Financial Literacy and Education Commission Releases 2020 U.S. National Strategy for Financial Literacy:
Learn more about the federal government's financial literacy priorities in 2020 here.
AFSA Education Foundation Presenting at South Carolina Finance Forum:
The South Carolina Finance Forum will be held over two days and offers South Carolina educators free access to virtual sessions introducing resources, competitions, simulations, video, etc. as they relate to financial literacy, entrepreneurship, business, and economics. To learn more and register today visit www.scfinanceforum.org.
Toyota Financial Services Making Life Easier Scholarship:
Toyota Financial Services has announced a scholarship program for college-bound students associated with select non-profit partners (including AFSA Education Foundation). The deadline to apply is October 30, 2020 and students having completed MoneySKILL can apply for scholarships of up to $20,000 that will be distributed over four years. For more information please contact us at info@moneyskill.org and visit the scholarship web page here.
The AFSA Education Foundation is a nonprofit organization that relies on grant funding and charitable donations to provide MoneySKILL free of charge. If you are interested in making a tax-deductible donation today to support the foundation and MoneySKILL, please click the link below. Your contribution helps us to continue providing high quality financial education resources and training to educators and employers across the country. Thank you!
If you are receiving this newsletter by mistake or wish to unsubscribe, please click the unsubscribe link at the bottom of the page.
MoneySKILL Matters! is brought to you by:
AFSA Education Foundation
919 18th Street, NW, Suite 300,
Washington, DC 20006