Subject: New Council Action and COVID-19 Resources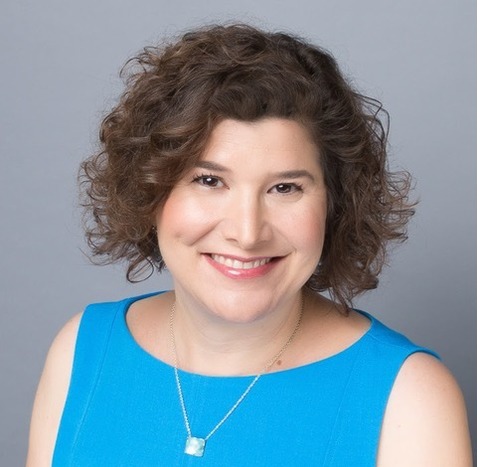 Dear Neighbors,

We are staying home and practicing physical distancing to save lives. I want to thank you for taking this responsibility seriously and encourage you to make sure you and others in our community do not end up feeling isolated.

On Tuesday I held my first virtual town hall to discuss food access and senior issues. One of the most important messages was that we need to reach out to our seniors at this challenging time to make sure they feel connected.

Beyond a kind word, here are some useful resources you can use or share:

If you would like to volunteer to make sure our seniors, especially our solo seniors, know they are not alone during this pandemic, you can find several volunteer opportunities (virtual and otherwise) on the

Aging Services Council of Central Texas website

.

I would like to thank our participants and our panelists for joining us for the town hall. Below, you will find more detailed information on the many resources our panelists identified to help those experiencing food access challenges and to assist our seniors during this pandemic and beyond. We also have provided links to follow if you would like to donate to or volunteer (as appropriate) with these outstanding nonprofits.

The Austin City Council has been hard at work to meet the evolving needs of our community. This newsletter includes updates from our COVID-19 briefings and our council meeting this week as well as details about a special called meeting to discuss what reopening might look like.

As your city council representative, I, along with my entire staff, am here to help you navigate this turbulent time.

Take Care,


Alison Alter


Council Member, District 10
Virtual Town Hall Recap
Council Recap
→
Special Called Council Meeting on Re-Opening the Economy
→
Foundation Communities Tax Services
→
Creative Spaces Assistance Program
→ Music Relief Fund

→
State Funding for COVID-19 Surveillance, Laboratory Testing,
and Reporting
→ Federal Funding for Homeless Assistance and Emergency
Assistance for Individuals Living with AIDS

→
Leased Facilities for Quarantine
→ Vote by Mail Update

→ Quarter Cent Funding/Safe Routes to School
Public COVID-19 Testing Enrollment Now Live

New Control Orders for Nursing Homes & Long-Term Care Facilities
City of Austin Bridge Loans

New Federal Funding
Relief In a State of Emergency (RISE) Funding Now Available

Westover Food Pantry
Anderson High School Approved as AISD Food Distribution Site
The Contemporary Austin Create at Home Program
New Website for Online Tech Needs
Council PSA:

"For Our Future"

Shoal Creek Boulevard Mobility Improvements
Mt. Bonnell Road Upcoming Closure
Virtual Town Hall: Food Access and Seniors
We have compiled that information into
a PDF you may access online here
. We also have uploaded
a recording of the event here
. Both the PDF and the recording are shareable for your convenience. Additionally, you can click on any of the hyperlinked organizations in the paragraph above to go to their website. There you can find more information, ways to volunteer, and ways to donate.
Below, you will find a few highlights from our event.
Randalls Special Hours for Seniors, Pregnant Customers, or Immunocompromised Customers: Tuesday & Thursday from 7-9 a.m.

On Sunday, April 26th, Randalls stores will begin opening at 6 a.m. This gives seniors and immunocompromised customers an extra hour to shop on Tuesdays and Thursdays (6-9 a.m.)

The Central Texas Food Bank is holding another Emergency Relief Food Distribution event:


3200 Jones Rd, Austin, TX 78745
Please remember: the food distribution events are targeted for
food insecure residents who need help affording basic food needs.
Please do not utilize this resource if you are simply looking
for certain hard-to-get items.

The best way to support Meals on Wheels Central Texas right now is through monetary donations since new volunteers cannot be onboarded. As soon as stay in place orders are over, Meals on Wheels will need new volunteers to help meet the increased and sustained need.
Drive a Senior - West launched an emergency food pantry delivery service

out of Tarrytown United Methodist Church. The pantry is open

to all 60+ Austin residents.

Please call before making donations to ensure your donations will meet current needs, as food supply changes week to week.
As of April 17th, any Medicare recipient who needs to get to a location for COVID-19 testing can call an EMT service and go for free. Call your Medicare rep or Drive a Senior - West to coordinate. See Page 8 of this guide for more details.
Seniors will be recommended to stay home much longer than the general public once orders are lifted; service organizations are planning for sustained emergency response through at least July and possibly through the rest of 2020.
Find a guide here on the primary services offered by Aging Services Council partners.
Council received new briefings this week on COVID-19 detailing the latest efforts and data in Travis County and summarizing funding allocated for our COVID-19 response. You can watch those presentations here.
Interim Health Authority Dr. Mark Escott provided slides depicting case data, which you can find here. Below is one of the graphs he shared with Council showing the increase in new cases week to week in Travis County. Dr. Escott noted that the case count is increasing because our testing capacity is increasing, and Travis County currently has the highest testing capacity per capita in the state.
We also heard from Intergovernmental Relations Officer Brie Franco about federal funding from the CARES Act. You can access her slide deck here. This week, the City of Austin received $170 million from the federal government. Finalized guidance governing the use of these funds was not published as of the time of the briefing, but you can find an initial interpretation of the rules in the slide below.
Special Called Council Meeting on Re-Opening the Economy
Council
will meet
on Tuesday, April 28th at 9 a.m. to discuss opening the economy and Governor Abbott's orders. Tune in on ATXN.
Foundation Communities Tax Services (Item 74)
Council approved funding for outreach and tax assistance services to community members seeking CARES Act tax relief. These funds will allow Foundation Communities to ramp up operations at their Prosper Centers to provide services to eligible clients who need tax preparation assistance.
Creative Spaces Assistance Program (Item 40)
Yesterday, I cosponsored a resolution to fund a temporary Austin Creative Space Disaster Relief Program in response to the COVID-19 pandemic. The program will provide emergency grants to local artists to address the new need for assistance with creative space rental and related costs for the duration of the emergency.

In response to a resolution I cosponsored at the last council meeting, City Council approved an ordinance appropriating $1.5 million for the Austin Music Disaster Relief Fund to support COVID-19 emergency relief to musicians. You can read the original resolution here.
State Funding for COVID-19 Surveillance, Laboratory Testing,
Council accepted $1,697,986 in COVID-19 related grant funds from the Texas Department of State Health Services to conduct surveillance, track relevant epidemiologic characteristics, monitor virologic and disease activity in the community and healthcare settings and enhance core epidemiological activities.

Federal Funding for Homeless Assistance (
Item 70
) and Emergency Assistance
for Individuals Living with AIDS (Items 71 and 72)

Council accepted $2,354,866 in federal funds for individuals and families who are homeless or receiving homeless assistance to support additional assistance and prevention activities to mitigate the impacts of COVID-19. Additionally Council accepted and allocated just under $300,000 in additional federal funds for housing and COVID-19 related emergency assistance to individuals living with HIV/AIDS.

Leased Facilities for Quarantine (
Item 68
)
Council has taken multiple actions to ensure we have facilities for individuals needing to quarantine. The City has secured two isolation facilities for individuals who have symptoms and are under monitoring and individuals who are COVID-19 positive who cannot safely self-isolate at home. Any individual who meets criteria is welcome at the isolation facility. Additional hotels are being negotiated if the need arises.
Guest intake hours are 8 a.m. to 6 p.m. (exceptions made for EMS and Hospital Emergency Rooms). All guests must have been screened against the eligibility criteria by a member of the medical community or Austin Public Health prior to contacting ISOFAC for intake. Members of medical community and Austin Public Health case workers should call 512-972-5560 to arrange a guest intake at the facility.
The city has also secured two temporary shelters for people experiencing homelessness who:
Are at high risk of severe complications if they become COVID-19 positive
May have been exposed but whose exposure has not been confirmed
Have recovered from COVID-19 and have been recently released from isolation
You may recall
that I recently authored a
resolution
the City Council unanimously adopted urging our state leaders to allow registered voters to vote by mail during this pandemic to protect our public health. Last week Travis County District Judge Tim Sulak ordered a temporary injunction preventing the rejection of mail ballot applications from registered voters who cite the disability category of eligibility as a result of the COVID-19 pandemic. We anticipate that the judge's order will be appealed by the State.
Read more here
.
Quarter Cent Funding/Safe Routes to School (Item 22)
My office and I have been working closely with city staff on the Safe Routes to School (SRTS) program for elementary and middle schools in my district. Yesterday, Council updated each district's Quarter Cent allocations. The Quarter Cent funds come from an agreement between CapMetro and the City of Austin. The City agreed to use this money to fund certain transportation improvements, and each council district was allocated a portion of the funds. At this week's Council meeting, I chose to dedicate all my remaining Quarter Cent funds to SRTS projects in my district, and my staff and I will be working with the SRTS team to finalize project selection.
Public COVID-19 Testing Enrollment Now Live
The
Austin Public Testing Enrollment Form
that allows the community to complete an online assessment for COVID-19 testing is now live on
AustinTexas.gov/COVID19
.
The new tool allows the public to be screened for COVID-19 symptoms without having to see a physician. The form will use an algorithm-based assessment to evaluate whether or not an individual should be referred to a free testing site. Completion of the online assessment will not guarantee referral to a testing site. Austin Public Health (APH) will continue to prioritize health care workers and first responders on the frontline of the COVID-19 pandemic as well as people at higher risk for developing severe symptoms. Testing continues to be by appointment-only, and tests at the APH testing sites will be at no cost to the individual.
New Control Orders for Nursing Homes & Long-Term Care Facilities
This week, Dr. Mark Escott, Interim Medical Director and Health Authority for Austin/Travis County,
issued updated control orders
for nursing homes, assisted living and other long-term care facilities to enhance protections against the spread of COVID-19 among vulnerable populations in the event of positive cases and clusters.
The
updated orders
stipulate that if there is a confirmed case of COVID-19 in a facility, all patients, staff and next of kin must be notified. Additionally, in the event of a cluster at a facility involving two or more patients, the facility must:
Restrict receiving new patients into the facility or any returning patients to the facility until the facility has been cleared by Austin Public Health (APH); and
Make all clinical staff, non-clinical staff and contractors available for testing, if requested
Additionally, Dr. Escott participated in a media availability to clarify and take questions on the newest control order related to long-term care and nursing home facilities. You may
access the video on Facebook here
.
Yesterday, Congress passed a $484 billion interim stimulus package, comprising the following additional funding:
$310 billion to the Paycheck Protection Program (PPP) to support small businesses, setting aside $60 billion of that infusion for loans made by smaller financial institutions.
$50 billion for the Small Business Administration's Disaster Loans Program.
$10 billion towards Emergency Economic Injury Disaster Loan grants and making smaller agricultural enterprises eligible for the program.
$75 billion for reimbursements for eligible healthcare providers for COVID-19 related expenses.
$25 billion for COVID-19 testing.
The federal government is also now required to issue reports on COVID-19 testing, including demographic characteristics, in addition to providing regular information on the number of positive diagnoses, hospitalizations, and deaths as a result of COVID-19.
City of Austin Bridge Loans
Austin's Economic Injury Bridge Loan (EIBL) program is now live at
coaloans.com
. Eligible local small businesses can apply for up to $35,000 to cover expenses like payroll and rent. The Austin EIBL is intended to "bridge the gap" between the time a major disaster hits until a business has secured recovery resources. The loan program will work alongside the applicant's request for federal assistance through the
U.S. Small Business Administration (SBA) Economic Injury Disaster Loan
, and more details are available at the program page.
Relief In a State of Emergency (RISE) Funding Now Available





Austin Public Health (APH) has identified the first phase of social service agencies to receive funding through Relief In a State of Emergency (RISE) fund to provide immediate services to those Austinites impacted by COVID-19.




Given the immediate needs within the community, RISE funds will be distributed in two phases. Phase 1 will distribute funds in April, followed by Phase 2 in May.

The following agencies have demonstrated experience providing community-based services and financial assistance:

APH is also partnering with the Equity Office to administer funds. The Equity Office has selected Family Independence Initiative (FII). FII will work with several small community-based organizations to administer funds.
The Westover Church of Christ Food Pantry
The Westover Church of Christ Food Pantry at Mesa and Steck is open Tuesday & Thursday from 1-3 p.m. The office is accepting donations 8 a.m.- 5 p.m. Monday-Thursday and 8 a.m.- 12 p.m. on Fridays.

Anderson High School Approved as AISD Food Distribution Site
A waiver was approved Monday evening to add Anderson High School to the list of food distribution sites. Staffing adjustments are being made now and food distribution at the new sites will begin April 27th. Meals are prepared in AISD kitchens, chilled and served cold to be reheated at home.
Contemporary Austin Create at Home Program
Since the Contemporary Austin can't welcome you to the museum for their monthly

Second Saturdays Are for Families

program, they invite you to create at home!

Each week, they will post a supply list, followed by a step-by-step activity guide to make an artistic creation with materials found in your own home.
New activities for both kids and adults will be added to this page periodically!
New Website for Online Tech Needs
The
Austin Tech Alliance
launched a new website,
lendahandATX.org
that matches technically skilled volunteers with people who could use their services during the COVID-19 pandemic and beyond.
The website is simple to use. First, you create an account; then, you make a request ("I need help building a website") or offer your assistance ("I'm a math tutor"); then you get matched with a volunteer who can help you or a person who needs your particular skill.
You can also browse the lists of volunteers and needs. Please share with your family, friends and neighbors!
Council PSA:

"For Our Future"
My council colleagues and I urge every Austinite to stay home #ForOurFuture in the
public service announcement linked here
and below. We do it for our children, our friends, our family, our neighbors. We do it for each other. Share your personal photo/video on your own social channels to raise awareness of the importance of staying home.
Shoal Creek Boulevard Mobility Improvements
Bikeway installation begins this month on Shoal Creek Boulevard between 39th ½ Street and Shoalmont Drive. Crews are continuing installation of the two-way protected bikeway and pedestrian crossings on Shoal Creek Boulevard. As part of the installation, parking changes are coming later this month to Shoal Creek Boulevard between 39th ½ Street and Shoalmont Drive.

Installation of new "No Parking" signs will begin on the west side of the street the week of April 20th. After "No Parking" signs are in place, 48 hours are available to relocate parked vehicles. After 48 hours, vehicles parked in the new two-way protected bikeway may be towed at the owner's expense. Parking will still be generally available on the east curb. All work is dependent on weather and any other unanticipated delays. During implementation, orange cones will be placed along the west side of the roadway to support the installation of physical protection for the bikeway.

This is the final major segment of the two-way protected bikeway to open on Shoal Creek Boulevard between 38th Street and US 183. Due to COVID-19 schedule impacts, a previously planned installation of the segment of bikeway between 39th ½ Street and 49th Street was delayed one month.

Mt. Bonnell Road Upcoming Closure
On April 27, 2020, Austin Water will begin a project to repair a 48-inch water line along Mt. Bonnell Rd between Waters Edge Drive and Mt. Bonnell Dr. Due to the size and location of the water line, this segment of the road will be fully closed to traffic during construction. Motorists must detour around the construction zone during the work. Please use caution when driving in this area.

The project is expected to take about two weeks to complete, depending on weather conditions. Pipeline testing has shown that this section of the 48-inch water transmission line is likely leaking. Customers should not experience an interruption to their water service during the project.

Austin Water recognizes this detour will be inconvenient for many neighbors, and they are working to complete the project as quickly as possible. Thank you for your understanding.